competitionline campus 2022: 1st prize faculty projects - FEEL THE HOUSE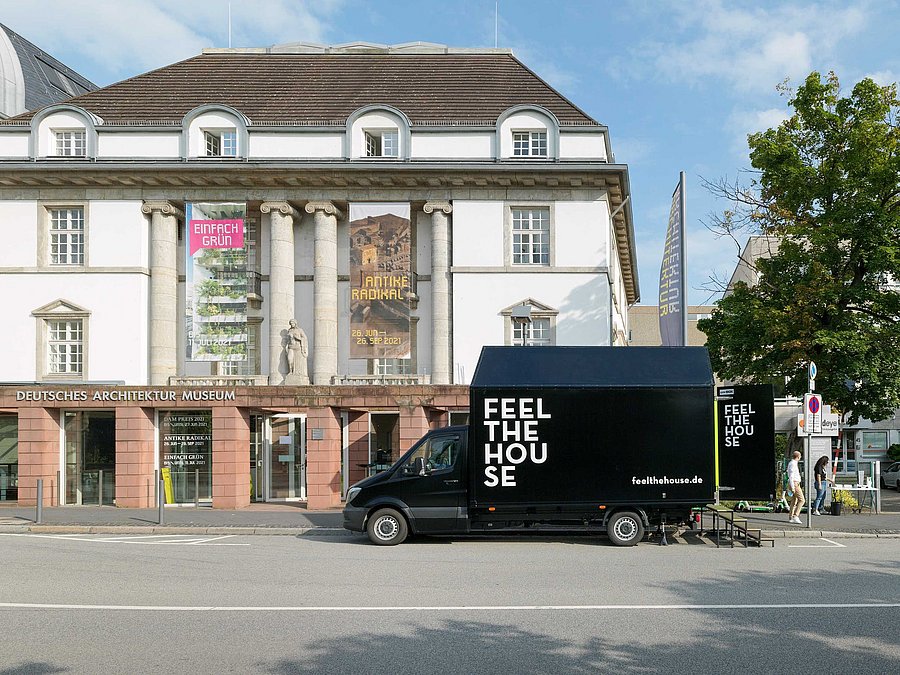 Assessment by the jury
The competitionline campus jury agrees that this project is "absolutely likeable and simply great". Building in stock is one of the most important tasks of the future. This also includes learning to see and evaluate on an aesthetic level. "With very little effort, the converted panel van creates an archetype that draws people's attention and curiosity to explore this exhibition," said Dirk Bonnkirch. "With their project, the initiators make architecture agile. The exhibition embodies the charm of Reuse on several levels - banal in its implementation, but with a great effect on the visitors," says Inga Hahn.

The jury particularly praised the interactive format of the work. "Everyone is invited to rediscover their surroundings above the ground floor zone," said Nicolai Blank, impressed. "The exhibition creates access for a broad audience on many levels, also outside of architecture. The project is very inclusive," agreed Fahim Mohammadi. Martin Schmitz emphasized that the authors had shown courage to implement their concept despite all the restrictions and to visit other faculties, especially during the pandemic period.
Read the entire article.