The projects 'Space for Female Civil Engineers' and 'Reverse Module Handbook' are being funded.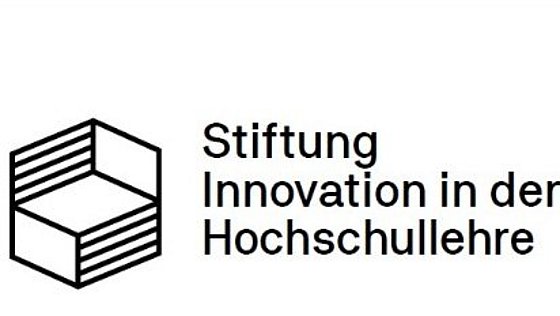 The project "Space for Female Civil Engineers" by the Faculty of Civil Engineering and Architecture at the University of Wuppertal offers female professionals in the field of structural engineering a platform to present themselves and their current work projects to students and the general public during the WS 2022/2023.
This aims to provide female role models and figures of identification for the aspiring engineers.
The event is linked to the teaching in 'Structural Engineering,' allowing students to engage with the guest's work methods beforehand and actively contribute to the event's content.
In order to achieve a broad reach and make the program sustainable, the live event will also be streamed, professionally documented on film, and subsequently made available through various media channels.
The project by Univ.-Prof. Dr.-Ing. Arndt Goldack, Univ.-Prof. Dr. techn. Felipe Riola Parada and M.A. Resi Heitwerth is being funded by the Innovation in Higher Education Foundation with a grant of 117,400 euros.
The Interactive Module Handbook (iMHD) provides students in the fields of Architecture and Civil Engineering with guidance throughout their entire course of study. Students have the opportunity to relate the content of their courses to a predefined construction process and place it in a comprehensive context. Understanding the structure of the construction process and gaining familiarity with relevant functions enables the translation of professional requirements into individual qualification goals and appropriate study strategies.
Furthermore, by aligning with the construction process, the iMHD allows Architecture and Civil Engineering students to comprehensively grasp the collaboration between these two professions in a practical manner. The web-based approach also facilitates direct communication with students and encourages their participation in innovative teaching formats. Lastly, an integrated gamification approach enhances engagement with the subject matter.
For the first time, this project achieves a digital integration of academic content with an industry-established process of professional practice, harmonizing two disciplines. With the development of the iMHD, the Faculty is taking a pioneering role in Germany. The framework created will be made available for reuse to other engineering programs at the University of Wuppertal and to other universities through the state portal ORCA.nrw after the project's completion.
The financial plan anticipates total costs amounting to €139,059.00.
Contact persons: apl. Prof. Dr.-Ing. habil. Dipl.-Wirt.-Ing. Anica Meins-Becker, Agnes Kelm, M.Sc., Resi Heitwerth, M.A.