Research project on non-residential buildings nominated for innovation award
Research project on non-residential buildings nominated for innovation award
The project "Research Database Non-Residential Buildings" (dataNWG) was nominated by the Professional Association of German Market and Social Researchers as part of the German Market Research Award for the Innovation Award 2022. The Bergische Universität Wuppertal is also involved in the project with the Chair of Economics in Building under the direction of Dr.-Ing. Roland Busch involved.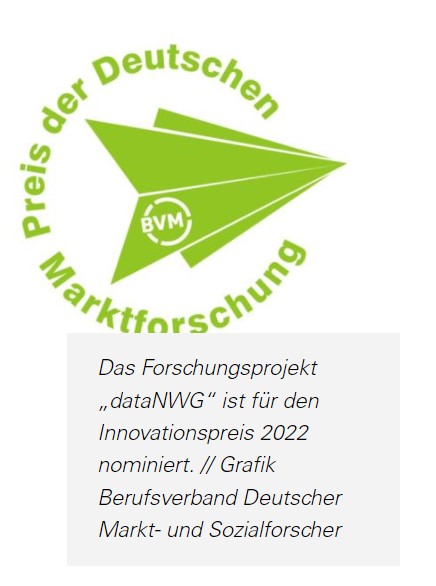 With the project, the research consortium, which, in addition to the Bergische Universität, also includes the IWU research institute and the Leibniz Institute for Ecological Spatial Development (IÖR) from Dresden, was able to close a gap in official statistics: for the first time there is statistically valid data on non-residential buildings in Germany. These include, for example, supermarkets, hairdressing salons and prisons. One advantage: The findings now available, which include the number, area and building design as well as the status and dynamics of their energetic properties, can advance the federal government's climate protection policy and thus contribute to the goal of a climate-neutral building stock.
Innovative approach
"The stock of non-residential buildings had not previously been fully recorded in any official statistics. This is remarkable in view of the importance for the economy and climate protection policy in Germany," explains IWU project coordinator Michael Hörner. Since there is no building register in Germany, the scientists, in cooperation with the market research company IFAK, developed an innovative methodical approach to create a representative sample size.
From the data obtained in the research project, it can be deduced that the rate of energetic modernization of the building shells in the existing non-residential buildings must be increased significantly and the conversion of heat generation to regenerative energy sources must be significantly faster in order to achieve Germany's climate protection goals in the building stock by 2045.
dataNWG is one of three nominated projects. The award ceremony is scheduled for June 20 in Frankfurt am Main.
More about the price: https://www.bvm.org/der-bvm/preis-der-deutschen-marktforschung/innovationspreis/shortlist-innovationspreis-2022/
More about the project: https://www.datanwg.de/home/aktuelles/
Contact:
Dr.-Ing. Roland Busch, Substitute professor
Faculty of Architecture and Civil Engineering
E-Mail rbusch[at]uni-wuppertal.de