STUDIES/APPLICATION
Studies

The bachelor degree studies of architecture at the University of Wuppertal begins each winter semester. The standard period of studies is 6 semesters and will be awarded the title "Bachelor of Science B.Sc.". It serves as a preparation for a 4-semester Master's program.
The bachelor's program deals with both the artistic-design and the historical, technical and economic dimensions of architecture. The focus of the program is on design, with increasing complexity over the course of the degree. Along with the training in scientific-theoretical subjects, students learn the basics to analyze structural tasks, to interpret them individually, to develop concepts and to communicate them.
Information on general study requirements can be found in our flyer. The study plan shows exemplarily the distribution of the subjects (modules) within the standard period of study, the module handbook informs in detail about the content orientation of the study and its subjects.
The available number of study places is allocated in the order of the applicants' Abitur grades. Admission is regulated by a so-called "Orts-NC". To do this, simply register for the procedure of hochschulstart.de (Foundation for University Admission): www.hochschulstart.de/dosv
Application
A proof of an eight-week internship in a building construction company of the main building trade (§1 paragraph 2 of the BaubetrV) should be submitted when registering for the Bachelor's examination.
The application portal of Bergische University is available annually for the winter semester as follows: from May 17 to July 31.
The application via the DoSV is only possible for applicants with a German university entrance qualification. The ZSB of the Bergische Universität offers presentations on "How to apply correctly".
For applicants with degrees from abroad, we have compiled the following application information here in a PDF. The application period ends annually on July 15 for the winter semester.
Admission procedure (only for applicants with German university admission)
Admission procedure from hochschulstart.de (Foundation for University Admission): Admission procedure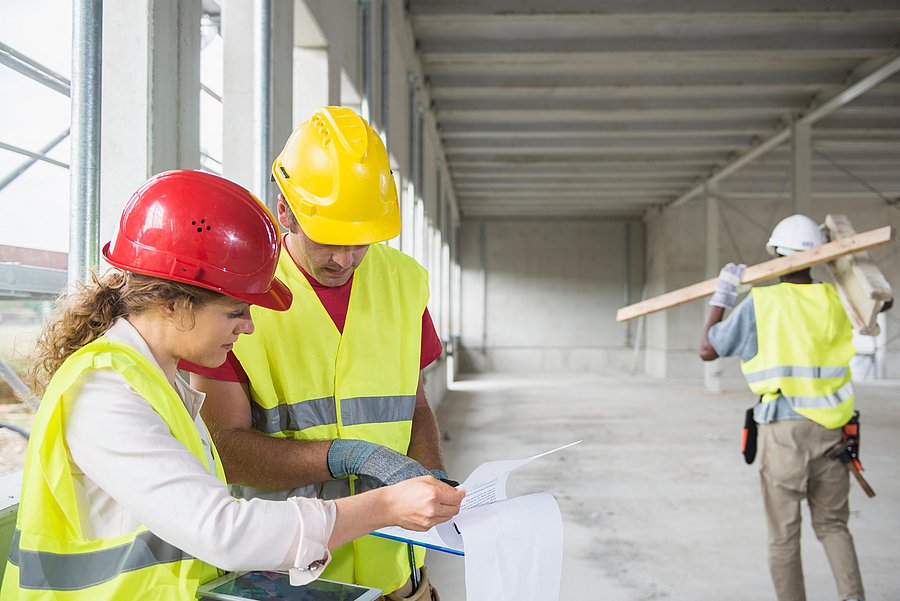 BRIEF OVERVIEW
Degree: Bachelor of Science (B.Sc.)
Beginning: Winter semester
Duration: 6 semesters
Admission: University entrance qualification (e.g. Abitur)
Admission restriction
Quick Links